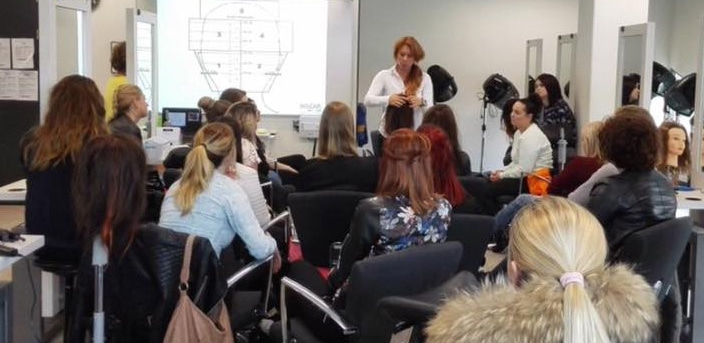 The largest Hair Extensions Academy in the Benelux.
We are the first Academy in the Netherlands providing online extension courses (E-learning), you can easily follow hair extensions courses at home. I would like to share with you all my knowledge of the past 20 years as a Dutch hair extension expert. Online courses that focus on a specific system of hair extensions and are not tied to time or location.
The demand for knowledge about hair extensions is increasing. The advantage of this home study course is that you can follow it wherever and whenever you want, behind the computer or on your mobile. The Hair Extensions Academy is unique in Western Europe with it's new range of online courses, suitable for the hair stylist, salon hairdressers and people who simply want to know more about hair extensions.
Hair extension expert Sylvia Bruens has developed special lessons for you.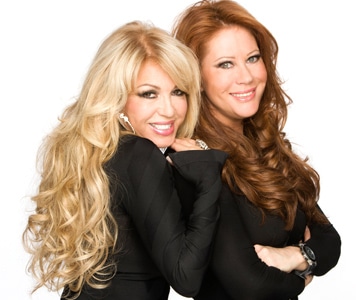 Sylvia Bruens has been providing training courses in the Netherlands and all over the world for the brand Socap Original. With her more than 20 years of experience she travels a lot to learn new techniques and stay up-to-date with the latest developments from Asia, Europe and America. She is also a highly recommended teacher at hairdressing schools. In addition, Sylvia is the expert of the celebrities and can count many famous stars to her clientele.
The online and classroom lessons are very complete and look particularly well with lots of visual material that she has developed. You will find footage from the private collection of Sylvia Bruens in our course curriculum.
Materials
We offer hair extensions, care products and accessories from famous brands such as Socap original and American Dream Extensions. These can be found at: www.socaporiginal.co.uk

Book Sylvia Bruens
We like to participate with organizing your event, webinar, demonstration, stage show or exhibition. Sylvia Bruens gives seminars all over the world and speaks Dutch, English, German and a little Italian.
Some possibilities:
A seminar or lecture on a special hairextension topic.
A stage show with demonstrations at a trade fair or school.
Customized teaching material of an hour or daypart.
Book Sylvia Bruens for your photo shoot, brand or fashion show.
She will take care of many hairstyles on film sets and TV programs.
She has a lot of experience as a presenter.