Why should I take an online course?
Research has shown that learning with 'fun' keeps the exercise substance better and if:
you decide when it suits you
you determine the pace yourself
What does E-Learning mean?

E-learning means learning via the computer and / or tablet via the internet. Text, image and video are interspersed with knowledge and skills questions. The lessons are modular and structured by subject. Your progress is monitored by the online system, so you can stop at any time and continue where you left off.
What is a Learning Management Systeem (LMS)?
The LMS program is an online platform that offers support in selecting, following and giving training.
Nice to follow a theoretical course, but what about practice?
In addition to online learning about hair extensions with the help of supported videos and photos, we also give practical lessons. And they are a good addition to what you have learned online.
Zijn er toelatingseisen?
There are no admission requirements for the courses. If you are in doubt, please contact us and we will give you a direct answer.
Do I need a prior education?
You do not have to be a hairdresser and hairdressing experience is not necessary. You also do not need a registration from the Chamber of Commerce.
How can I participate in the online program?
The online hair extensions courses are unique and give you the chance to learn at home. Make your choice from our offer and register for that course. The rest follows automatically and becomes clear automatically. If you still need advice, please call us on +31 (0) 20-4822510.
Can I cancel my registration?
Once you have received access to the online / E-Learning program, you can no longer cancel the course.
Pay later with AfterPay?
AfterPay – Postpay (Netherlands) AfterPay carries out the entire postpay process for www.onlinehairacademy.com. This means that you will receive a payment overview from AfterPay. With the AfterPay App you can view and pay this payment overview, securely and very easily from your smartphone. In the online environment My AfterPay you can manage your payment overviews from your computer or tablet. AfterPay keeps you informed via push notifications & e-mail when a payment overview is ready for you. AfterPay performs a data check to approve your request to pay afterwards. AfterPay has a strict privacy policy as described in its privacy statement. In the unlikely event that your request for payment with AfterPay is not authorized, you can of course pay for your order with another payment method. You can always contact AfterPay for questions. For more information, we refer you to AfterPay. AfterPay – Postpay (Belgium) AfterPay carries out the entire postpay process for www.onlinehairacademy.com. This means that you will receive a payment overview from AfterPay by e-mail. In the online environment My AfterPay you can manage your payment statements from your computer or tablet. AfterPay will keep you informed by e-mail when a payment overview is ready for you. In order to approve your request to pay afterwards, AfterPay performs a data check. AfterPay has a strict privacy policy as described in its privacy statement. In the unlikely event that your request for payment with AfterPay is not authorized, you can of course pay for your order with another payment method. You can always contact AfterPay for questions. For more information, we refer you to AfterPay.
AfterPay – Postpay (Netherlands, companies) AfterPay carries out the entire postpayment process for www.onlinehairacademy.com. This means that you will receive a digital payment overview by e-mail from AfterPay. AfterPay will inform you by e-mail when a payment overview is available for you. In order to approve your request to pay afterwards, AfterPay performs a data check. AfterPay has a strict privacy policy as described in its privacy statement. In the unlikely event that your request for payment with AfterPay is not authorized, you can pay for your order with another payment method. You can always contact AfterPay for questions. For more information, we refer you to AfterPay.
Can I start the course after registration?
As soon as you have completed the online payment you will be redirected directly to the course and you can start immediately.
Am I entitled to student finance?
Depending on which country you live in. As a part-time student you may not be entitled to student finance. Depending on your income, study costs may be deductible. For more information on this, we refer you to the website of the tax authorities.
Are the course costs deductible for me as an entrepreneur?
When you are an entrepreneur, your study costs are probably 100% deductible depending on which country you live in. Deductible costs are for example the course costs and costs of (teaching) materials that you need for your study. And in some cases also other costs. Whether the costs are deductible for business or private purposes depends on your situation. If you are an entrepreneur (sole proprietorship or Ltd / Inc.), The costs are 100% deductible. Different rules apply to private individuals and private limited companies.
When will I receive my study materials?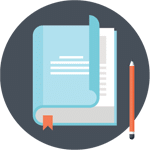 After your online registration and payment you will be redirected to the online learning environment and you will immediately receive the online study materials.
I have a question about the content of the course.
If you have questions about the content of the material, you can best ask your online instructor.
In which languages are the courses available?
All courses and associated teaching materials are in English and Dutch. The instructors can possibly consult with you in English, Dutch or German
Does Online Hair Academy have copyright over the courses and materials?
All courses and study materials are developed by Online Hair Academy. All intellectual property rights, including copyright, that relate to the course materials provided and compiled by Online Hair Academy belong to Online Hair Academy. No part of this expenditure may be reproduced and / or made public without written permission from Online Hair Academy.
When did I pass a course?
You pass a course if you have completed all modules including all quiz questions and final exam questions.
When will I receive a certificate?
After completing all modules of the course you will automatically receive your certificate online. You can print it yourself at home.
When will I receive a certificate of participation?
For the online courses you will not receive proof of participation, but you will receive a certificate if you have successfully completed the course. You will receive a participation certificate for practical training.
Which course is most suitable for me?
The demand for hair extensions courses is increasing, because more and more people want to know more about hair extensions. Online Hair Academy uses modern digital online teaching methods such as E-learning. Our course offer is structured as follows
Basic knowledge of hair extensions
Specialized modules Pre-bonded-, Tape-, Microrings- and Hair Weave Extensions.
I have completed a course. What's next?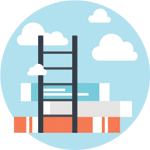 Nice that you want to go further! You can now continue with the next course and choose freely from the different hair extension systems. Ultimately it is possible to go through all courses and obtain a certificate per system.
Can I combine the online course with a practical course?
The online courses form a very good basis for practical training. You can register separately for our practical training on our website. All practicals trainings are held in Amsterdam (The Netherlands)